Located in Woodstock, Georgia, Boca Walk-In Tubs was established by the husband and wife duo of Bob and Carol. Their focus on product excellence and durability is evident as the company offers a lifetime guarantee on their walk-in tubs.
With falls being the primary cause of injury among seniors, Boca provides walk-in tubs nationwide that prioritize safety and comfort during bathing. Recognized in our Best Walk-In Bathtubs Buyer's Guide, Boca Walk-In Tubs offers a wide range of features. Customers have the freedom to customize their tubs with various safety and comfort elements. By minimizing the risk of slips and falls, Boca's tubs provide a therapeutic and comfortable bathing experience.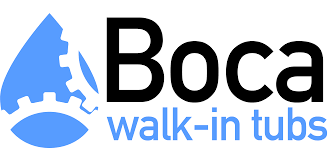 Pros:
Products made in the United States
Low 2.25-inch threshold
Fully customizable tubs made to order
Crafted with durable, marine-grade materials
Lifetime guarantee
Cons:
No online pricing is available
No in-home consultations
Lack of details about the guarantee or installers on the website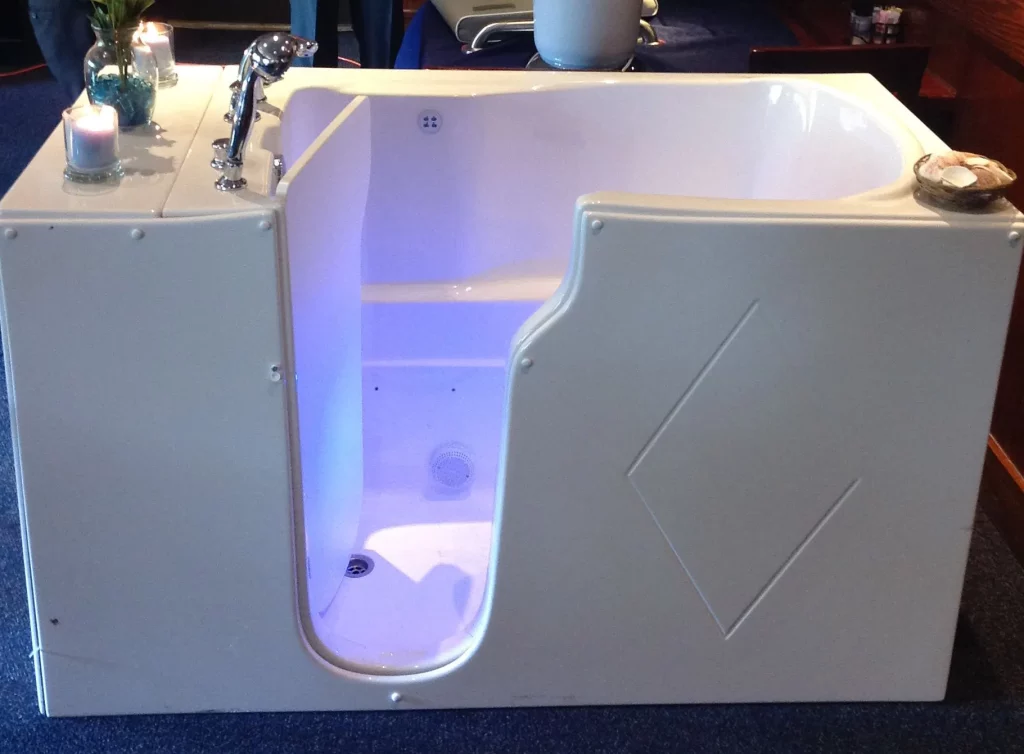 Boca Walk-In Tubs stands out for its competitive pricing options, commitment to customer service, and dedication to quality. Visit their website to explore their products.
Boca Walk-In Tubs Products
Boca Walk-In Tubs are customizable and made-to-order to cater to various needs and preferences. Most tubs feature a low threshold of 2.25 inches, making entry and exit safer and more convenient.
Pricing & Installation Info
See pricing

Manufactured with 90% American-made materials, Boca Walk-In Tubs utilize a marine-grade gel coat and fiberglass for durability. The tubs feature walls that are three times thicker than average and come with a mold, mildew, and bacteria-resistant finish, ensuring customer health and product longevity. Boca Walk-In Tubs proudly offers a lifetime guarantee to back the quality of their products.
The tubs are available in different sizes to accommodate individual requirements and bathroom configurations
Diamond Elite Standard (most popular): 30″ x 51″ x 36″
Diamond Elite Wide: 32″ x 56″ x 36″
Diamond Elite Wide and Deep: 32″ x 56″ x 40″
Diamond Elite Deep Soaker: 30″ x 51″ x 40″
Diamond Elite Two Seater: 32″ x 62″ x 36″
Diamond Elite 26″ Petite: 26″ x 51″ x 36″
Diamond Elite 47″ Petite: 30″ x 47″ x 36″
Standard Features of Boca Walk-In Tubs
All Boca Walk-In Tubs come with the following standard features:
Special faucet for fast filling
Gravity-fed drain for quick emptying
Anti-skid material on the seat and floor to prevent slips
ADA-compliant seat height
Leakproof locking door, easily operable from a seated position
Auto-drying lines to prevent mold and bacterial growth
Removable front panel for easy maintenance
Choice of left or right-hand entrance
Choice of white or cream color
Optional Features of Boca Walk-In Tubs
Boca offers optional features to personalize your tub. These include:
18 air jets
10 water jets (flow can be diverted from back to feet)
Bidet in the tub's seat
Chromatherapy (soft, soothing lighting)
Aromatherapy through scented beads in the tub's air system
Heated seat and back
Ozonator (keeps the jets clean)
Riser for hand-held shower
Paneling to create additional walls or shelving around the tub
Grab bars on the wall/tub to enhance safety
Ultra quiet tub pump and motor
Choice of other colors (color matching available)
Pricing of Boca Walk-In Tubs
Since each tub is custom-made, Boca Walk-In Tubs does not provide pricing on its website. Customers receive personalized quotes based on tub size and selected features.
Boca offers a range of financing options, that surpass those of their competitors. Buyers can choose from traditional financing terms of five, eight, 10, or 12 years.
Additionally, all parts and components are covered by a lifetime warranty, ensuring repairs are taken care of throughout the tub's lifespan, even if installed by a local contractor or self-installed.
How to Purchase Boca Walk-In Tubs
Boca Walk-In Tubs simplifies the ordering and installation process. Start by calling the company to speak with a representative who will assist you in selecting the right size and features for your space. Boca provides spec sheets for each tub type on their website, allowing you to measure your bathroom in advance.
Once you sign a contract for the tub manufacture and installation, Boca Walk-In Tubs will schedule an installation appointment.
Customers are required to pay the full amount for the tub immediately after installation unless third-party financing is involved. Failure to make payment at that time may result in a 1.5% delinquency fee assessed monthly until the balance is settled.
Customer Feedback and Complaints about Boca Walk-In Tubs
Boca Walk-In Tubs enjoys an outstanding online reputation. The company has an A+ rating and accreditation from the Better Business Bureau. Boca is also a ConsumerAffairs accredited brand and a verified brand on BestCompany, receiving nearly perfect scores from reviewers on both platforms. While a few scattered complaints can be found online, the majority of customers praise Boca and express satisfaction with the comfort and safety of their walk-in tubs.
Boca Walk-In Tubs Questions and Answers

In conclusion, Boca Walk-In Tubs provide a solution for seniors to maintain their independence and reduce the risk of falls in the bathroom. With customizable options to suit individual needs, Boca's commitment to quality ensures customer satisfaction and safety for years to come.