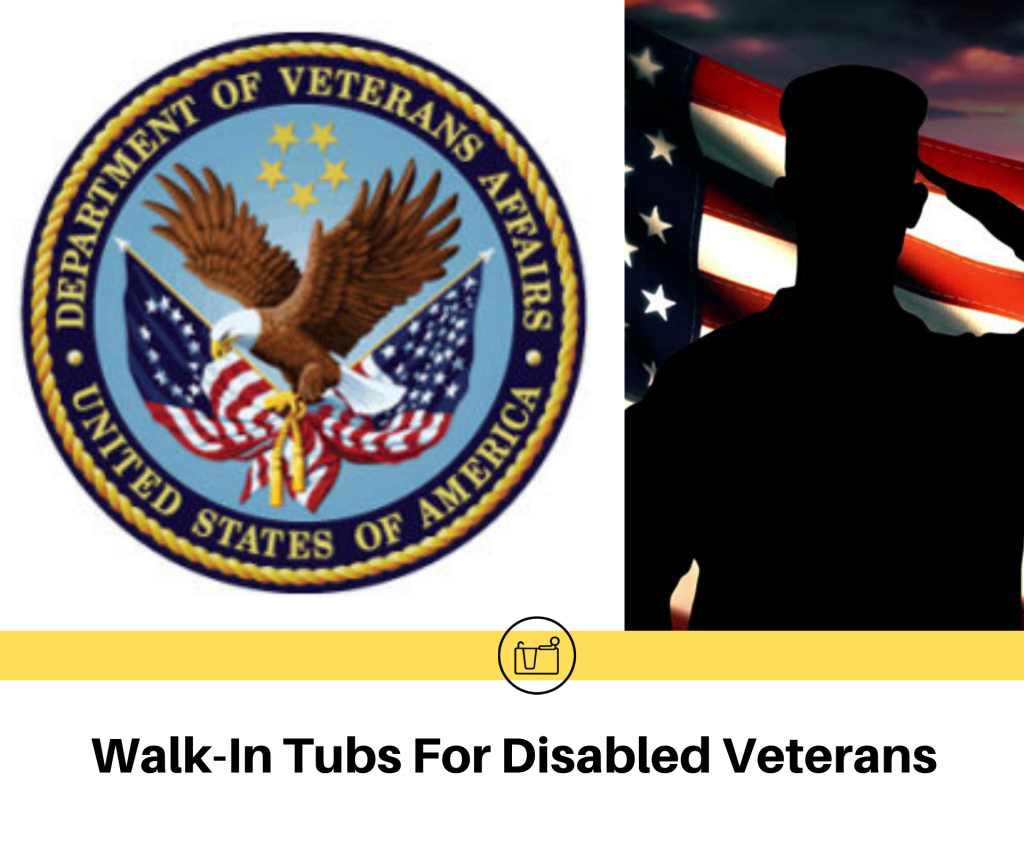 Aging and disabled veterans or their spouses sometimes need some specialized and durable home medical equipment as a walk-in tub to help with some at-home commodity and safety, but they may not be affordable.
Bathing is an essential daily routine for anyone, but for a senior, it becomes difficult over time, especially when they have some disability.
The Walk-in tub helps seniors with some independence when it comes to this part of the day being safe and comfortable.
Does the VA pay for Walk in tubs?
For those situations, the US Department of Veterans Affairs offers some grants and aids for financial assistance, and that can be used for the purchase and installation of the walk-in tub.
The Veteran Affairs offers three different house modification grants for disabled veterans: they are SAH-Specially Adapted Housing, SHA-Special Home Adaptation, and HISA-Home improvements and structural alterations.
These grants provide assistance that can be used for the purchase and installation of a walk-in tub and the HISA grant it's the one that probably will help with the purchase and installation because it helps veterans with disabilities connected to military service.
Veterans with conditions not connected to military service and aging veterans too and it covers for home improvement and modifications that are seen important for a better quality of life.
When applying the veteran still needs to provide a VA doctor prescription with a diagnosis and a justification for the purchase of a walk-in tub and a written estimate of the costs of the walk-in and its installation.
The VA reviews all the applications for the HISA grant and decides if it is eligible and how much will the grant be. If the veteran is approved for the improvement or modification project the grant goes directly to them, not the vendor.
Some approved HISA grants were: wheelchair ramps, lift devices, plumbing updates, central heating and cooling, hardwood floors, tub-to-shower conversion, widened doorways, fences for service dogs, improvement to previous HISA approved projects.
Some unapproved projects were: construction of a new home, exterior decks, elevators, home security systems, and routine maintenance.
Then there's the VD-HCBS program – Veterans Directed Home and Community Based Services – which it's modeled after the Medicaid one, which means that it's given a budget and some flexibility. You spend it on your necessities as they see fit, so you can choose how to spend.
There are also pension aids for veterans or surviving spouses who have permanent disabilities and are housebound or are in need of daily help with basic activities.
These aids have some limitations, but they can be used as long as it is for the care of the beneficiary, so if the beneficiary is in need of a walk-in tub to easy their life it can be used for its purchase and installation.
It can also be a reimbursed medical expense, i.e. it can be deducted from an income and after given an increased pension benefit to cover the cost of the tub.
Walk-in tubs are rarely qualified as durable medical equipment and that's why most insurance options won't cover it, but the VA is aware that it is needed equipment to have control in life free from a caregiver.
It's convenient to seniors and veterans to have a safe and comfortable domestic space with easy-to-reach utilities.
The walk-in tub helps with that feeling of independence; with it there's no need for someone to help with the daily routine that is bathing.
If you are a veteran in need of a walk-in tub or care for one, reach for one of these aids and gain/give quality and independence, or if you have Medicare or Medicaid see how you can get from them.

Mary White has 17 years of experience in senior care products. Editor of WalkInTubsGuide.net in the last 9 years. Mary writings have helped seniors and their families choose the right walk-in tub solution.