Kohler Walk-in Tub known worldwide for its bath products. It was founded in 1873 in the United States, and the main goal has always create a amazing bathing experience to their costumers with exceptional products.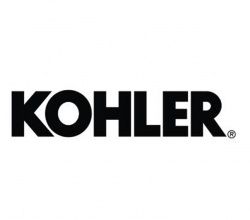 As a result you can find Kohler products all over US in hardware and home improvement stores and from Kohler distributors. And if you still have doubts, the company ranks at number 51 on Forbes 2018 list of America's largest private companies and has won various awards for its innovation, design and environmental awareness.
It has also been nominated as the most-used brand and the one with the best quality in the Bath Accessories, Bath Fixtures and Whirlpool Baths categories.
Kohler is also innovating and trying to accompany their costumer's need with new technologies, more comfortable fixtures or better designs. In 2018 the company presented their new product called Konnect that consists of smart plumbing fixtures that are connected to WIFI with a voice assistant control via the Kohler Konnect app.
So you can also trust that they are modern and won't disappoint with any of products this products.
What is also great about Kohler is that their products accessible to everyone, The Kohler Walk-In Bath Division specializes in building bathtubs that are easier to enter than the traditional ones being particularly suitable to senior citizens or people with limited mobility – how and why? And what are the perks of the Walk-In Tub?
The 3 step is the lowest of any tub on the market;
The s hand shower has three soothing spray settings;
Want Pricing & Installation Information ?
– The hydrotherapy and adjustable bubble massage air jets stimulate the release of muscle tension;
It has one of the fastest drains and fills times available, offering convenience and time savings;
– The recline is heated during and after your bath;
– Easy to get in and get out of your seat securely;
Another great thing is that you can personalize your tub when purchasing it.
You can choose the color, the texture and the safety features of the bath walls and the faucet finishes. This way it will fit your bathroom decor.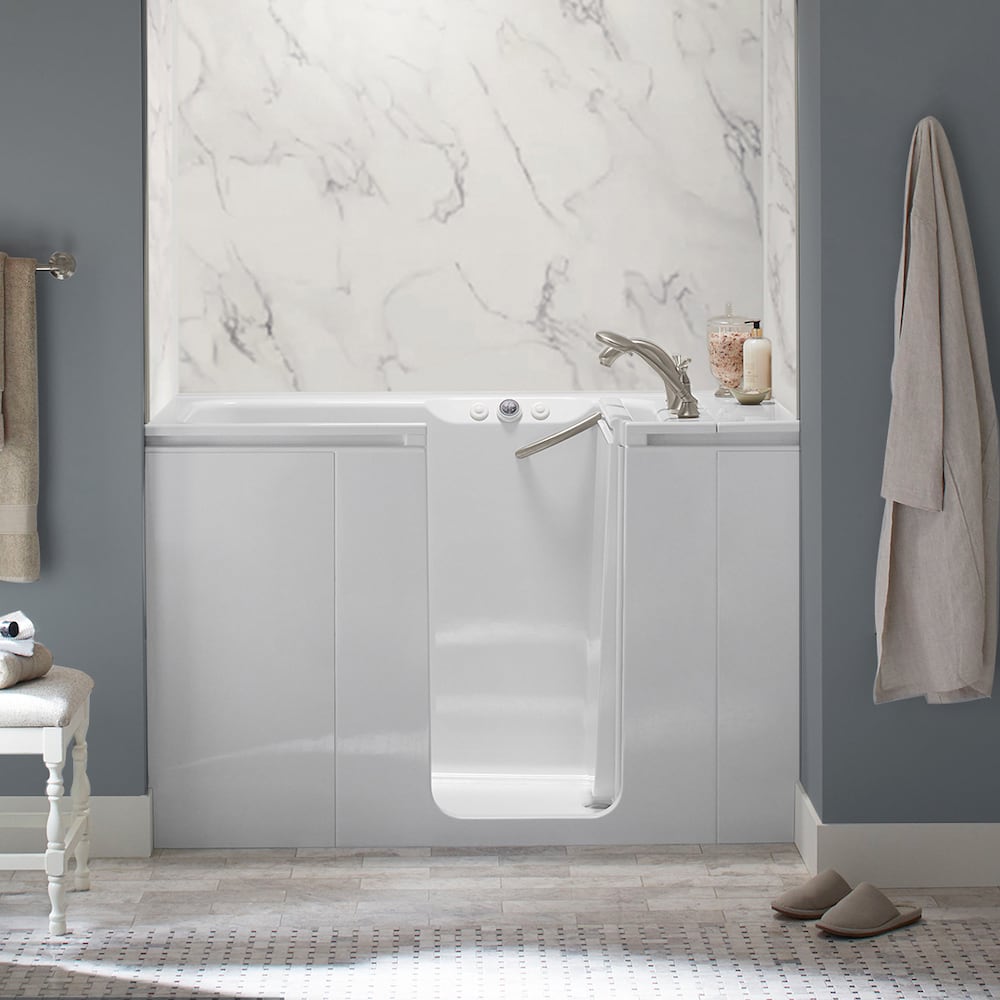 Specifications
The standard tub (American standard) measures around 60 inches (152 cm) long and per up to 32 inches (81 cm) wide. For the walk-in will there are many sizes available to choose from: Standard, Deep soaking (for taller people), Bariatric (for people over 300lbs/136kg), Long walk-in, Long and wide (for big bathrooms), Rectangular (for smaller bathrooms) and The two-seat. So as for price and gallons/liters it will always depend on the tub you choose for you.
So, why buy the Walk-In tub by Kohler ? Full Review
Kohler is a very trusted brand being in the market for 140 years and all the products are designed and assembled in America – that's one reason to provide peace of mind when purchasing your tub.
And Kohler being a company that accompanies their costumers' needs, knows that retirees choose to live in their homes longer than before and those bathroom fall injuries become more common and that's why the safety features of a Kohler walk-in bath can help maintain independence.
Kohler is a company that deserves your trust and if you are in need of a tub to fit your needs, remember that the walk-in tub by Kohler has everything and more to fulfill it.
Want Pricing & Installation Information ?

Mary White has 17 years of experience in senior care products. Editor of WalkInTubsGuide.net in the last 9 years. Mary writings have helped seniors and their families choose the right walk-in tub solution.